HASZEL was created by Fashion Designer Lavene Haszel Colligan. Her love for creating, adjusting, adapting to the world pulled her passion towards fashion. Having various perspective of styling from corporate, to street, to sexy and confident, each piece from her line was specially designed and handcrafted with meticulous attention to details.  All garments are made in Connecticut, USA, with an assortment of garments that can be paired together or with items from your existing wardrobe Haszel's designs are thoughtful, unique, sexy, flirty and made with love.  It's for all my chameleon girls who love to switch up their style and can make any look work for the diverse girls inside every woman. xx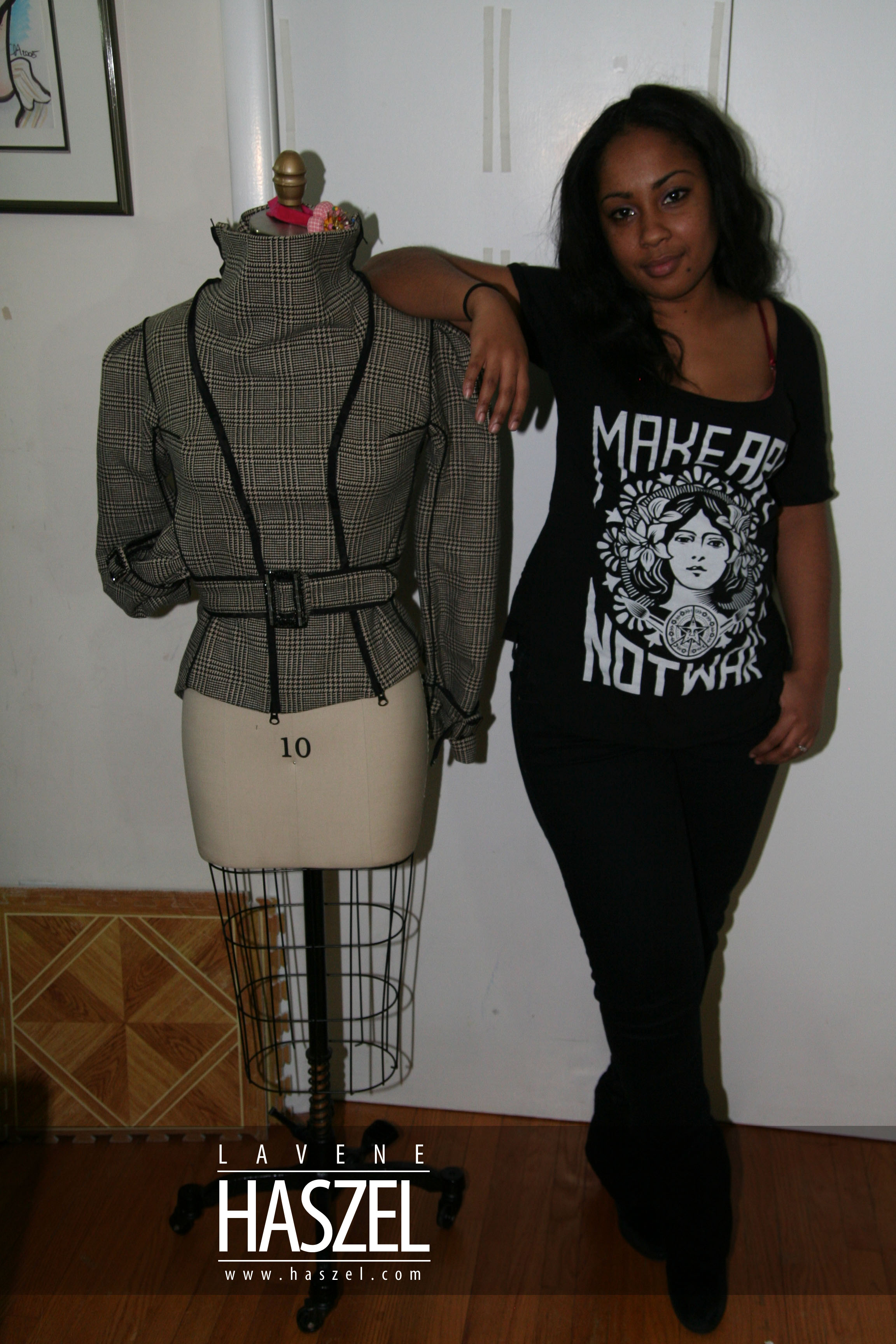 Standard Size Orders:
Most orders are made to order, we need production time of 1-2 weeks to ship within 1 business day of upon finished garment. Shipping times may vary due to chosen shipping methods and destinations. Orders are not shipped on the weekends or holidays.
Custom Size Orders: 
The merchandise in this category are made to order, therefore, we request that all custom orders specify your actual measurements in bust, waist, hip and length areas to fit your curves!  Custom Size Order will be an addition charged that will be estimated after size measurements are submitted via the email address used will registration/checkout. You may also refer to the size chart found throughout the Haszel store as a reference tool to compare your measurements. We ask that you include accurate measurements and as much detail to your order before completing any transaction(s).  In the event you did not include additional information before check-out was finalized; send an email with your name, order I.D. along with your updates to: custom@haszel.com, to ensure that we provide you with quality Haszel original designs. There are no refunds, returns or exchanges for merchandise in this category.
The standard production turnaround time for our Haszel Originals is 7 – 14 business days and 2-7 business days shipping (customer delivery options may expedite receipt of merchandise in individual cases) to ship from our factory.